Sunday, May 24th, 2020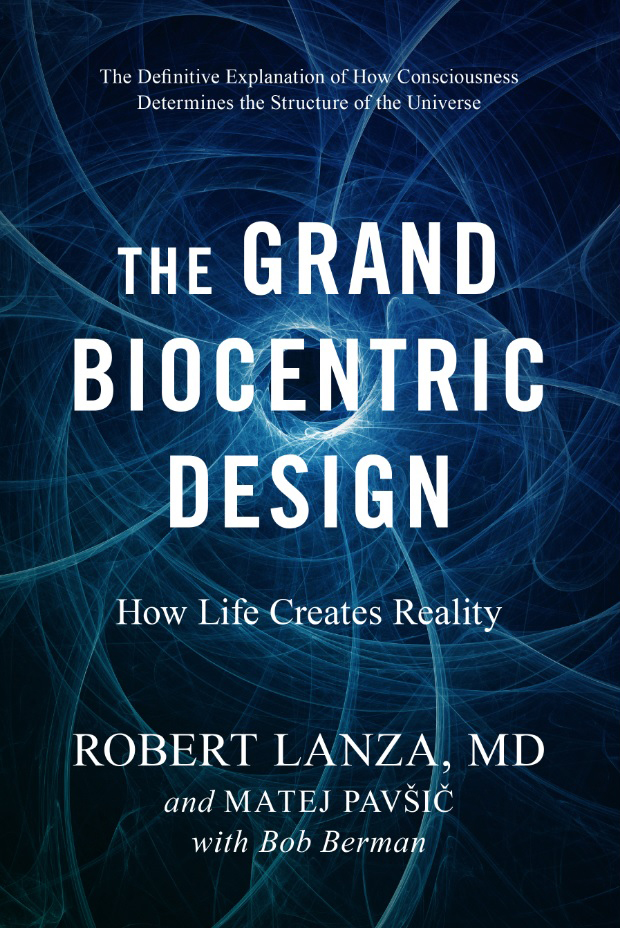 THE GRAND BIOCENTRIC DESIGN
How Life Creates Reality
The theory that blew your mind in Biocentrism and Beyond Biocentrism is back, with brand-new research revealing that its radical claims might not be so radical after all.
What is consciousness? Why are we here? Where did it all come from? All of it, the laws of nature, the stars, the universe. Humans have been asking these questions forever, but science hasn't succeeded in providing many answers – until now. In The Grand Bicoentric Design, Robert Lanza, one of Time Magazine's "100 Most Influential People," is joined by theoretical physicist Matej Pavsic and astronomer Bob Berman to shed light on the big picture that has long eluded philosophers and scientists alike.
The Grand Biocentric Design is a one-of-a-kind, groundbreaking explanation of how the universe works, and an exploration of the science behind the astounding fact that time, space, and reality itself, all ultimately depend on us.